Have luckily had the opportunity to spend sometime scrapping this morning before I start on the task of Sunday Lunch and school lunch box baking.
I have completed a page using Shimelle's starting point: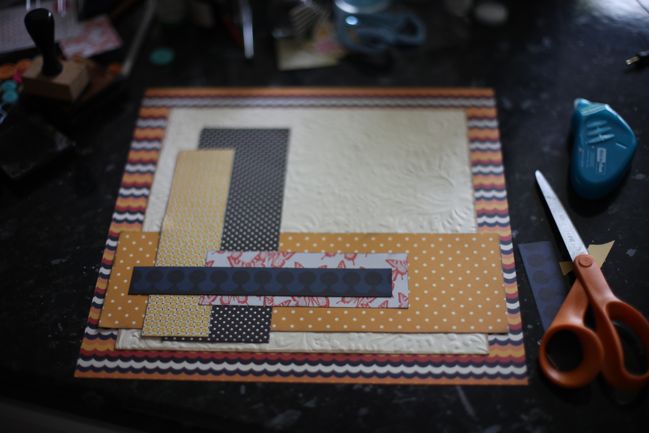 Shimelle set the challenge to use a stripy background. I wanted to use my Sarah's Cards April kit up as I am nearly at the stage where its time to turn the kit over to my stash and scraps box and I felt there was possibly another one or two LO's left in the kit. Sadly I did not have any paper uncut so have used a piece of red cardstock as my base. This is my starting point:
And this is my finished LO:
I have taken inspiration from Miss Smith who recently celebrated 200 posts by sending her readers an embellishment to use on a craft project. Then she hosted this lovely blog hop yesterday so we could all see what everybody had made. There really were some lovely L's and other craft projects made. I read Kirsty's blog post offering these embellishments to her readers but did not have time that day to send an email. Well with one thing and another I missed sending a request for one and having seen yesterday's blog hop I so wished I had made time to send that e-mail.
I thought I could have a go and would like to say thank you Kirsty for inspiring me to make some of my own embellishments.
I have so many bits and pieces its something I really would like and should do but just needed that little push for me to begin. Now the real work begins and I have to try to think of some ideas of my own.