This year in collaboration with 2 Peas In A Bucket Shimelle is putting a monthly kit together. The unusual part of this monthly kit is if you don't like one of the items or already have it in your kit you can either leave it out or substitute it for another project; in other words, you tailor this kit to what you want and really is the best of both worlds. Sounds good to me but sadly this month there is no spare money for scrapping supplies so I will have to use what's in my stash this month.

As of today Shimelle has shown 3 LO's on her blog made using this kit and has set a challenge based on each LO she has made. This first challenge is to use this sketch: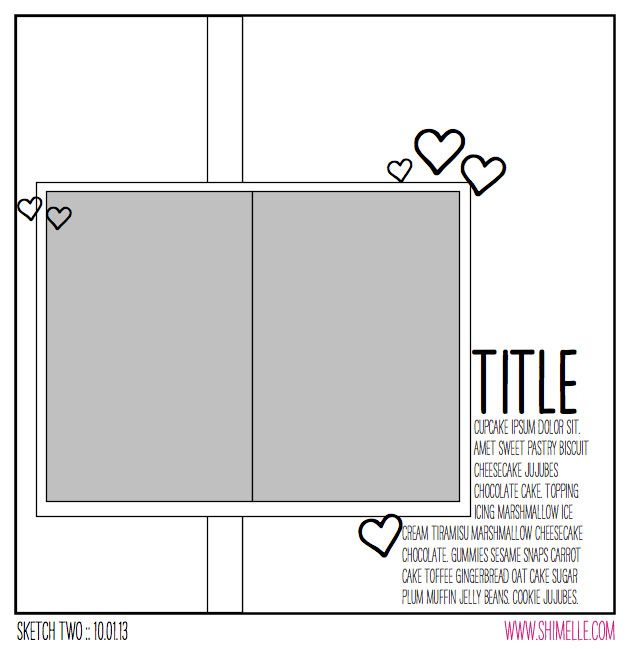 Really love the
LO Shimelle made
, especially the
camera paper
in the kit but show me a LO of Shimelle's that I don't love! Guess what? I have that paper in my stash and but just couldn't bring myself to cut into it.
This is my interpretation of the sketch: